ACT Academy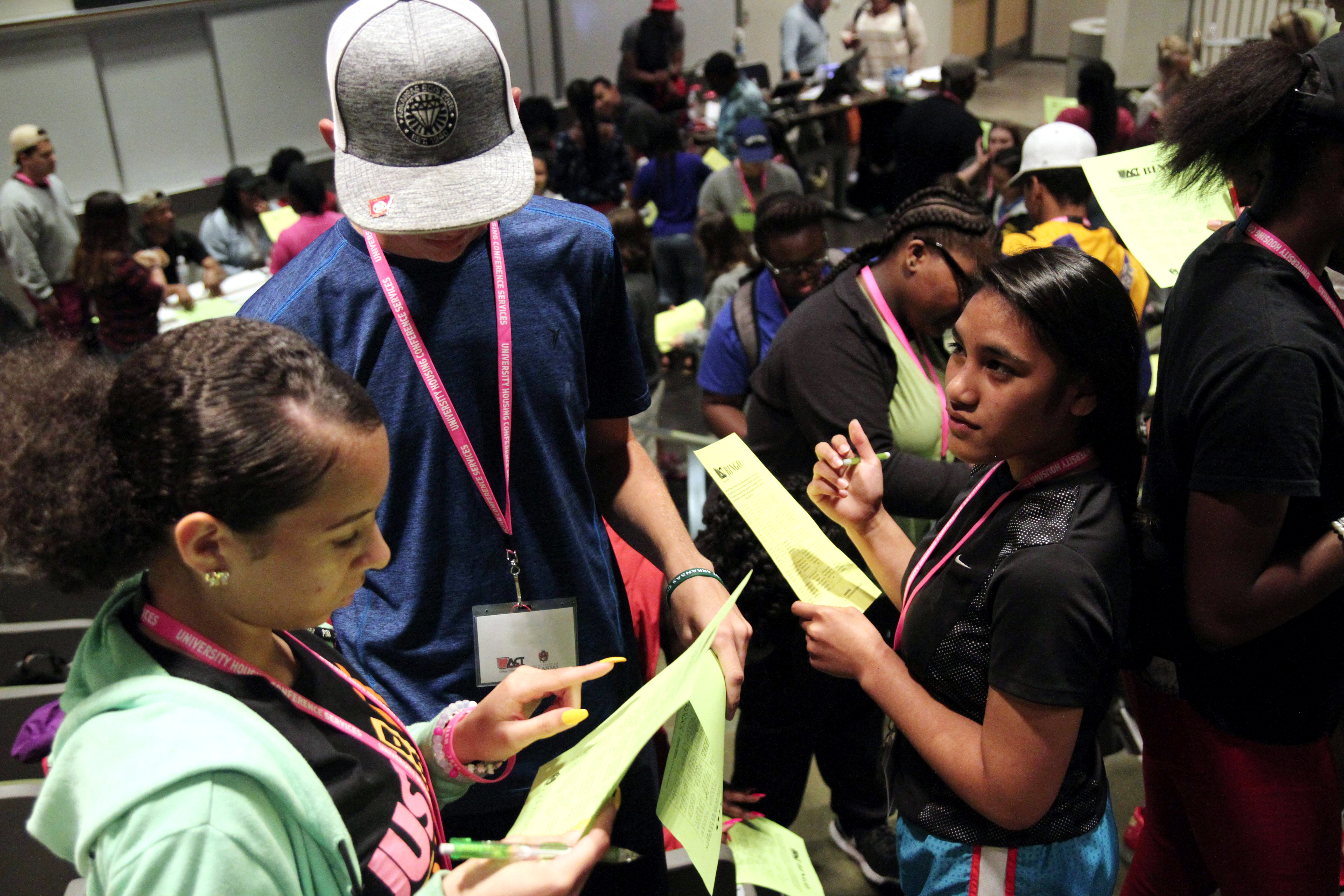 Are you taking the ACT? Need help studying or just don't know where to start?
The ACT Academy, hosted every summer on University of Arkansas Campus, helps high school students tackle the ACT and provides workshops on college admissions, academics and campus life. You'll get to work on test-taking skills, learn about the many exciting opportunities the University of Arkansas offers, stay in a residence hall and experience campus life.
ACT Academy 2022
In 2022, the College Access Initiative will host two sessions of the 13th Annual ACT Academy on June 6-9 and July 11-14. Current high school freshmen, sophomores and juniors are encouraged to apply online. The application deadline is April 1, 2022.
Student and Parent Testimonies
"I wanted to thank you again for everything your program did for my son. He did indeed bring up his math and science scores to make a 31 on the ACT that he took in October using your voucher. Bless you all for what you do for minority students that just need a little direction to do their best on the ACT."
"You got to have the ACT score with the grades. Thanks to the University of Arkansas' ACT Academy, I've scored the highest I've ever done in two categories. Jumping 7 points higher in English, and 3 in Math!!"
"The Academy not only helped me achieve my goal score, it helped me break out of my shell, overcome my shyness as well as the fear I had of speaking in front of people. Now, I am a more confident person overall. I wanted to thank you for helping me achieve my goals as well as helping me grow as in individual."