Academic Enrichment Program
Academic Enrichment Program
The Academic Enrichment Program (AEP) is a student success program designed to enhance the college experience of first-generation, low-income and other underrepresented students by providing a combination of effective advisement and mentorship, student development opportunities, academic coaching, and multiple different learning experiences.
Eligibility
AEP is open to any student who desires to engage in a diverse support program designed to ensure their success at the University of Arkansas and beyond. Students may apply for participation at any time during the semester. AEP is made up of several different student group cohorts with different interests and needs. Please review the cohort descriptions on the agreement page before signing up. You can access the AEP agreement form here.
Requirements
To remain an active participant in AEP, students are expected to:
Complete weekly study hours depending on classification.
Attend a half-day student conference each semester
Complete a mid-semester academic review each semester
Benefits
AEP participants will achieve academic success through one-on-one coaching and other support resources, they will get connected through mentorship, and they will explore opportunity for personal growth both on campus and in the community. Active participants will also get the chance to attend leadership conferences and receive invitations to special events and banquets.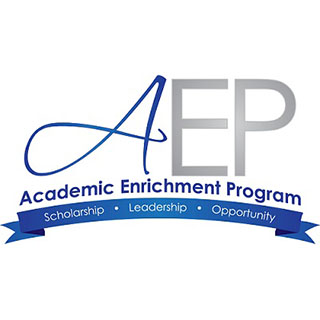 Contact Us
Brande Flack
Director of Retention Programs
(479) 575-5014
bmflack@uark.edu